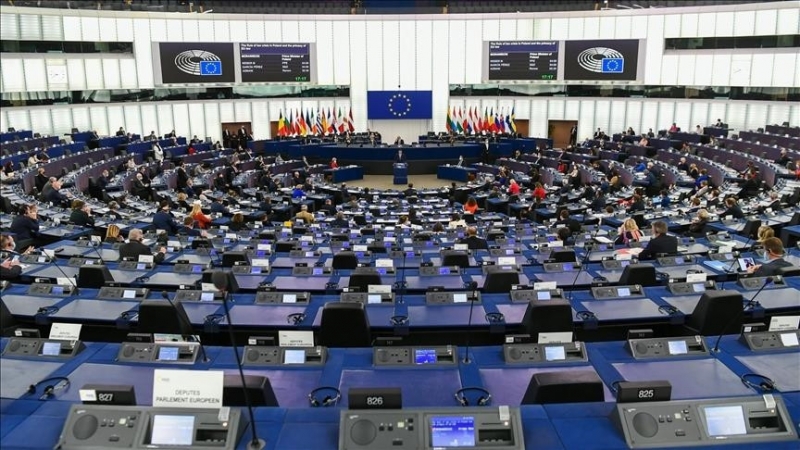 European Parliament approves resolution urging EU to push for special court to try Russia, its allies
ISTANBUL (AA) – The European Parliament (EP) on Thursday called on EU member states to back the creation of a special tribunal to hold Russia "accountable for the crime of aggression against Ukraine."
Lawmakers passed a resolution in a 472-19 vote with 33 abstentions.
It calls for the EU to work "in close cooperation with Ukraine and the international community to push for the creation of a special international tribunal to prosecute Russia's political and military leadership and its allies," according to an EP statement.
The legislature stressed that the special court must have jurisdiction to investigate President Vladimir Putin and Russia's political and military leadership, as well as his Belarusian counterpart Alexander Lukashenko.
While the exact details of the special tribunal remain to be determined, the EU should immediately begin preparatory work "and focus on building the arrangements for the court in cooperation with Ukraine."
"Parliament strongly believes that the establishment of a special tribunal would send a very clear signal to both Russian society and the international community that President Putin and the Russian leadership at large can be convicted for the crime of aggression in Ukraine," the statement said.
Burc Eruygur/AA