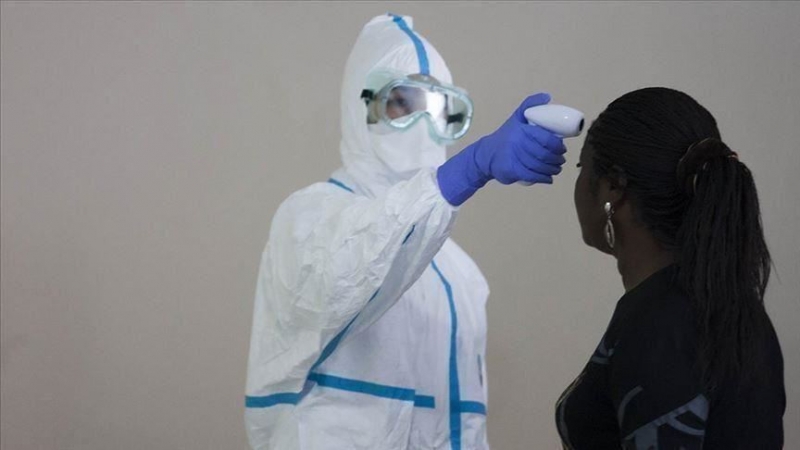 Malgré le fait qu'elle continue d'être une menace pour la santé à travers le globe
L'Organisation mondiale de la santé (OMS) a annoncé ce vendredi que la pandémie de coronavirus "n'est plus une urgence sanitaire mondiale" (urgence de santé publique de portée internationale, ndlr) ce qui représente une fin symbolique de l'épidémie qui a coûté la vie à au moins 7 millions de personnes à travers le monde.
"C'est avec beaucoup d'espoir que je déclare que le Covid-19 n'est plus une urgence sanitaire mondiale", a déclaré le directeur général de l'OMS, Tedros Adhanom Ghebreyesus, dans des déclarations à la presse, rapporté par l'agence américaine Associated Press.
Il a cependant souligné que cette annonce ne signifie pas "que le Covid-19 est terminé en tant que menace pour la santé mondiale".
Des milliers de personnes "continuent de mourir du virus chaque semaine", a-t-il déclaré, notant la récente résurgence des cas en Asie du Sud-Est et au Moyen-Orient.
Dans un même contexte, Ghebreyesus a exprimé ses regrets pour les "dommages" causés par la pandémie de coronavirus à la communauté internationale, notamment dans le domaine de l'économie.
"Le coronavirus a changé notre monde et nous a changés", a ajouté Ghebreyesus avertissant que les nouveaux variants sont toujours là et continuent de tuer.
Plus de trois ans après son apparition en Chine à la fin 2020, environ 764 millions de cas de coronavirus ont été détectés à travers le globe.
AA / Genève / Mennatallah Ahmed
COVID-19 global health emergency is over: WHO
Declaration comes after Emergency Committee's recommendation on Thursday
GENEVA (AA) – The World Health Organization (WHO) on Friday announced the COVID-19 pandemic is no longer a global health emergency.
"Yesterday, the Emergency Committee met for the 15th time and recommended to me that I declare an end to the public health emergency of international concern. I have accepted that advice," WHO head Tedros Ghebreyesus told a press briefing.
"It is, therefore, with great hope that I declare COVID-19 over as a global health emergency," Ghebreyesus said.
However, that does not mean COVID-19 is over as a global health threat, he said and added that last week the virus claimed "a life every three minutes – and that's just the deaths we know about."
"This virus is here to stay. It is still killing, and it is still changing. The risk remains of new variants emerging that cause new surges in cases and deaths," he warned, urging countries to not use this news as a reason "to let down their guard, to dismantle the systems built, or to send the message to people that COVID-19 is nothing to worry about."
He explained that this declaration means that it is time for countries to transition from emergency mode to managing COVID-19 alongside other infectious diseases.
Underlining this was not a "snap" decision, the WHO chief said: "If need be, I will not hesitate to convene another Emergency Committee should COVID-19 once again put our world in peril."
Since the pandemic began in December 2019, the COVID-19 infection has caused nearly 7 million deaths, according to the WHO.
The WHO has also recorded 765.3 million confirmed cases of the disease.
The pandemic was declared public health emergency of international concern on Jan. 30, 2020.
Beyza Binnur Donmez/AA