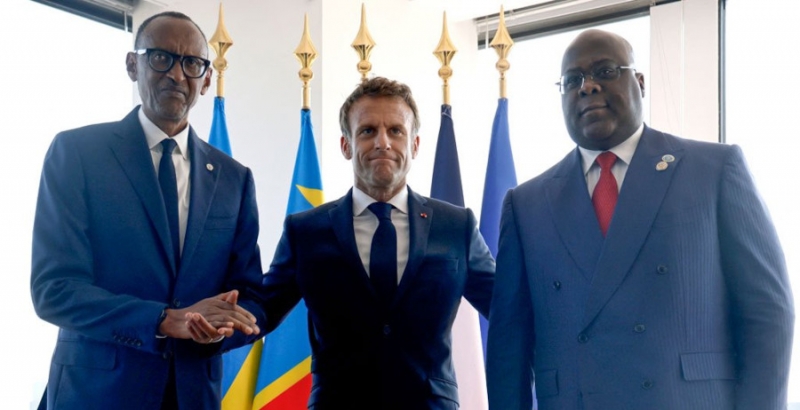 DR Congo president and his Rwandan counterpart met with mediation of French president on sidelines of UN General Assembly
YAOUNDE, Cameroon (AA) - The leaders of the Democratic Republic of Congo and Rwanda reached a compromise to reduce tensions between their two countries, the Congolese presidency said Thursday.
Democratic Republic of Congo President Felix Tshisekedi and Rwandan President Paul Kagame met with the mediation of French President Emmanuel Macron on the sidelines of the 77th UN General Assembly in New York and agreed to reduce tensions on their shared border, it said in a statement.
They also agreed to act jointly in the fight against terrorism and to ensure the withdrawal of M23 rebels operating in eastern DR Congo, it said.
The M23 resumed its attacks in November, displacing thousands of civilians living in the region and causing a crisis between Rwanda and DR Congo.
The DRC government claimed that the M23 was supported by the Rwandan government, while the Rwandan side denied the accusation.
Amid the tensions, flights between the two countries were mutually halted.
By Ahmet Emin Donmez/AA