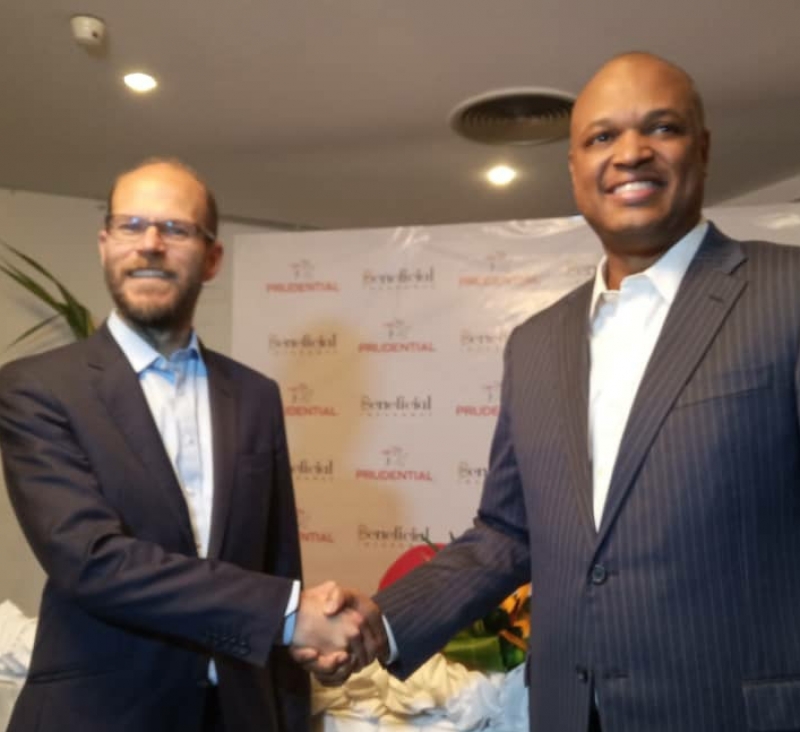 The world's oldest life insurance group, Prudential has announced it now owns the majority of shares at the Beneficial life insurance group, which will help in getting more Cameroonians understand the advantages of life insurance.
This information was revealed during a press briefing in Douala, Littoral region on Wednesday July 10 by members of the both companies, in the presence of the UK representative to the British Consul General, representative of American Chamber of Commerce among other guests.
Group Beneficial will henceforth trade under the name Prudential Beneficial and Prudential Belife. According to the Chief Executive Officer of Prudential Africa, Matt Lilley, Prudential's purpose is to take the worry out of life's big financial concerns, helping the community face the future with confidence.
"Today's announcement is a key milestone for Prudential in Africa where since 2014, we have been successfully building our business in markets with exceptional long-term potential", said Lilley.
On his part, the Chairman and Chief Executive Officer of Group Beneficial, Eddie Ford Brown, said it wasn't about capital injection into the company, because they are strong and have no financial tantrums, but they want to contribute in building the future of life insurance in Cameroon, whereby, a majority of people are yet to understand its advantages.
" We are delighted about becoming part of Prudential, which is one of the world's most respected companies.", said Eddie. The completion of this transaction implies the Prudential group now operates in 8 markets within Africa, with a total of almost 400 million persons.
Established in London in 1848, Prudential has insurance operations in five countries in Africa such as Ghana, Kenya, Uganda, Zambia and Nigeria. With more than 500,000 customers, Prudential Africa works with some 4,000 agents to add value to solutions to difficulties faced by customers.
Auteur: