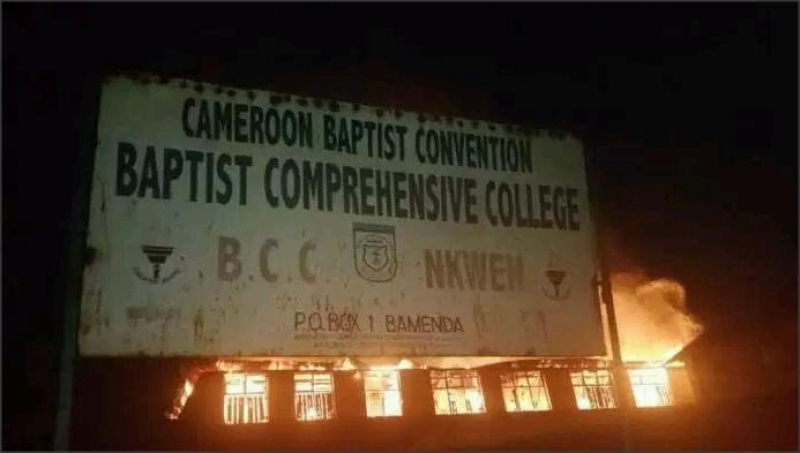 The baptist Comprehensive College was set on fire early this Sunday morning. People around Nkwen neigbourhood were shocked to see the school on fire. Many people think that its a criminal act related to the current socio political crisis.
All this is happening just a few days to the next school year. See images below.
Surrounding residents say they were surprised to discover another fire incident in the town, during a tense period when parents are still confused on where to send their children for September school Year. Unidentified individuals have successfully set ablaze the Baptist Comprehensive College, completely destroying everything in the School Saturday night.
The intervention of the Bamenda Army Rescue Unit didn't succeed to prevent the fire. An official of the school said they were informed by a neigbour about the fire, a few minutes after it was set ablaze, but could not prevent it, they had to call the Army Rescue Unit to intervene.