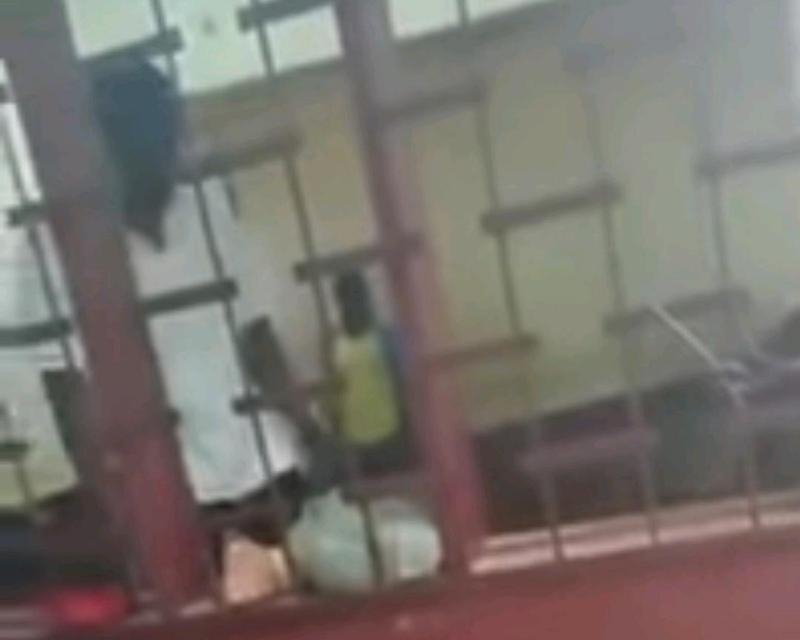 The Former boss of the defunct Cameroon Airlines, known as Camair, has been identified behind bars, in a video circulated over social media, where he cries out against hunger and starvation at the State Secretariat for Defense, SED.
The video was reportedly shot in 2016, and only went viral on Saturday March 16. In the said video, he shouts out and vents his anger on chairs and tables around him, in protest against SED guards, for failing to serve his meal.
Sources say during his brief days at SED, his family and friends were not allowed to visit him, reasons why he must have been starving. His case comes to add to several others, who insinuate Cameroonian prisons starve or poorly fed by administrators.
The General Manager of the defunct Camair was sentenced life imprisonment, on the 25th of April 2016, by the Yaoundé based Special Criminal Court, for embezzling FCFA 32 Billion belonging to the national carrier.
Prior to this sentence, an earlier judgement of 25 years imprisonment, had been passed on him, alongside other, for embezzling about FCFA 21 Billion, meant for the purchase of a presidential aircraft, the Bbiet 2. They were sentenced on September 12, 2012 by the Mfoundi High Court in Yaoundé.
Auteur: