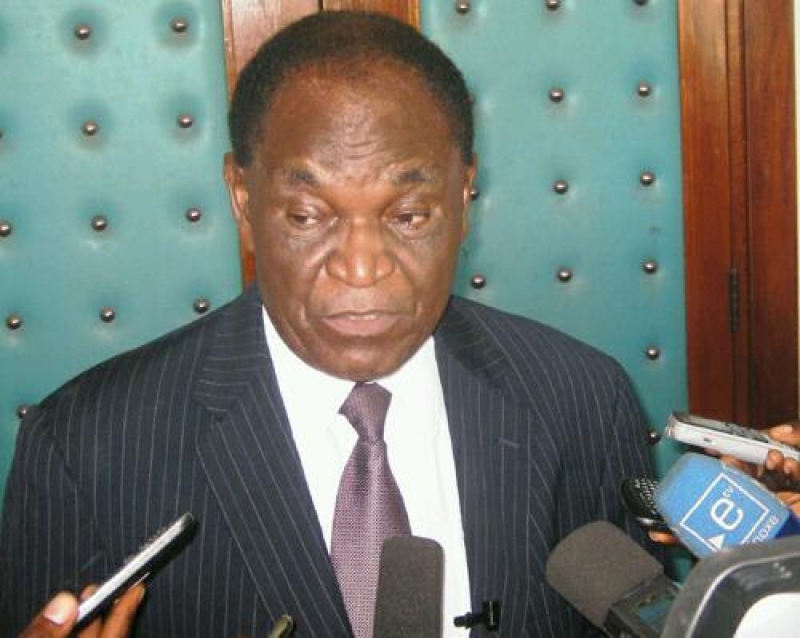 The Chairman of the National Commission for Human Rights and Freedoms, Dr. Chemutw Divine Banda, was caught by surprise during a meeting on Thursday May 9, when the Vice President of the Commission, James Mouangue Kobilla, decided to wash their dirty linens in public.
Reports say the two have been in disarray for quite a long time, and Mouangue busted it out during the 26th ordinary session of the commission.
He was reacting to Dr Chemuta's opening speech, where the latter made some remarks about writing to the Head of State some months back, calling for a ceasefire, frank and inclusive dialogue on the ongoing armed crisis in the Anglophone regions. It was at this moment that he was disrespectfully interrupted by his vice, in the presence of guests and media. Dr. Chemuta Banda made a call to President Paul Biya to call off the war he declared on separatists and seek lasting solutions to the crisis.
Mouange accused Dr. Chemuta for speaking for himself and not on behalf of the commission. He insists on the fact that commission members had to give their okay for the chairman to address such a topic, like he did. He raised a motion against the said speech, which was later supported by another member of the commission, Professor Atangana nee Ngo Oum Therese.
Presenting the commission's activities within the past five years, the national chairman said they have controlled many complains, carried out observations and investigations, in a bid to promote and protect human rights. He mentioned cases such as detention conditions in the Centre region of persons arrested in relation to the Anglophone crisis, where he said they visited 58 suspects.
The commission mentioned its commitment to highlight and manage human rights violations in Cameroon although they have challenges such as limited budget, which doesn't permit them to operate effectively. He however said despite the odds, they were determined to work tirelessly to promote human rights for all by advocating values and speaking out against bad values for the good of Cameroonians.