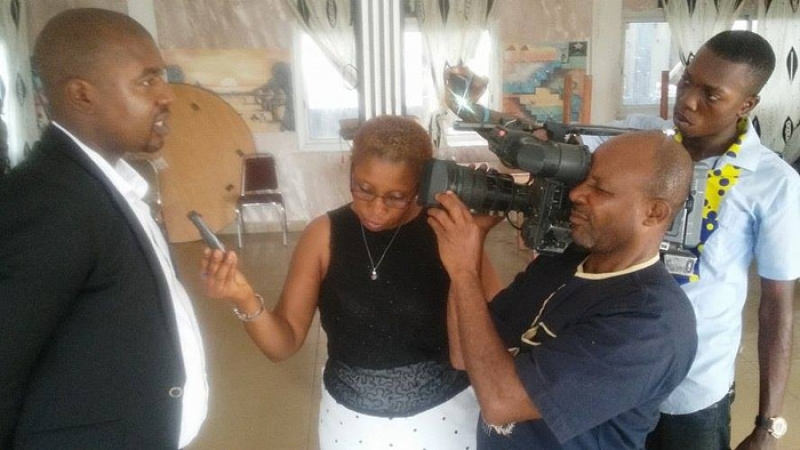 Some Leaders of legalized Journalism Associations in the South West region have announced a boycott of all public gatherings if English versions of press documents are not available.
They made their stand in a communiqué released Sunday December 11, 2016 during which a consortium was created and duly approved by KUM LEONARD For Cameroon Journalists' Trade Union – CJTU/SNJC South West, TARHYANG ENOWBIKAH TABE for the Cameroon Association of Media Professionals – CAMP, SIR NYAMBOT DIVINE for Cameroon English Speaking Journalists – CAMASEJ Kumba Chapter, ATIA AZOHNWI Rapporteur and BOUDDIH ADAMS as Adviser.
The leaders wrote, "We journalists practicing in the South West Region observe with dismay, the continuous slaughtering and annihilation of the English Language in almost all public gatherings and communiqués.
We have observed with utter dissatisfaction the non-translation of important documents into English during seminars, workshops, meetings especially when chaired by administrative officials. This is in violation of the high instructions of the Prime Minister, Head of Government."

They maintained that since a majority of journalists exercising in The South West Region are English speaking and the fact that Cameroon is constitutionally bi-jural, bi-cultural, and bilingual, aware of the Prime Ministerial Decree for all official documents to be in both official languages. The South West administration must work in line with the principles for the benefit and respect of the Anglophones.
The Consortium of Journalism Associations in the South West region further states that, "After a careful analysis and following the recent developments in the two Anglophone regions where teachers and Lawyers are demanding a strict respect of our bi-cultural nature, we will not be indifferent. Any reporter or reporters who find themselves in such a situation with French documents without English versions in any official gathering will storm out of the meeting and the event will be given a media blackout."
They ended by calling for an ALL ANGLOPHONE JOURNALISTS' CONFERENCE that will bring together Journalists from North West and South West Regions.

MUSA Wilson